5 forks out of 5 for distinctive meals and repair at this "spirited restaurant" in Colorado Springs | Meals ranking | Arts and leisure
On the boulevard, which is known as a "spirited restaurant", there is a sports bar in the Village Seven district on a street with more residential buildings than businesses. Even if there is no competition around, this is a place where even if the staff don't know your name, they sure know how to make you feel like a regular.
Televisions, pool tables, and electronic dartboards make up most of the decor, but who cares? It's the menu that deserves attention. Foodwise, the main attractions are fresh ingredients, homemade soups, made-to-measure sandwiches, evening dinner specialties and homemade desserts.
On Boulevard (located at: 2855 N. Murray Blvd.) Wednesday November 13, 2019. Photo by Jeff Kearney.

Jeff Kearney

Our waiters, Emme and Jess, loved it and knew their way around the menu. They worked in sync like a choreographed dance team. There was no possessive section against your section. Instead, everyone paid attention to each table: if an order was ready while the other server was mixing drinks, one would support the other with no apparent communication. Her impressive ability to describe the dishes made it even more difficult to make decisions. It all sounded good.
Pork tenderloin is a staple in the Midwest, but not so much elsewhere. At OTB, the elephant ear is both the name and a fitting description. The pork is as thin as a gift booklet for tenderizing meat and is lightly breaded and fried. It practically covers the plate, and the Kaiser roll with sliced ​​tomatoes and lettuce looks like it belongs to Lilliput in comparison. The pork is tender, the breading isn't overwhelming, and the overall taste rivals any Midwestern counterpart.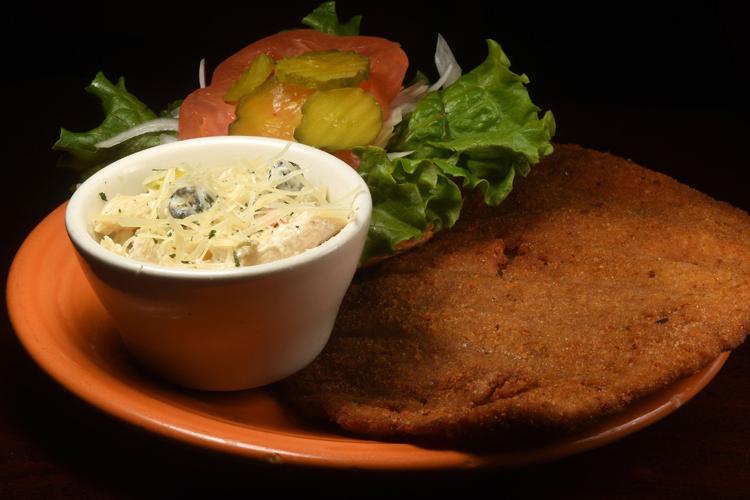 Located on Boulevard (located at: 2855 N. Murray Blvd.) "Elephant Ear Pork Tenderloin with Coleslaw" Wednesday November 13, 2019. Photo by Jeff Kearney.

Jeff Kearney

Sandwiches come with a variety of side dishes, including pasta salad, french fries, and coleslaw. I ordered a cup of chicken tortilla soup. On a cool fall day, it was warm and calming and full of chicken breasts, beans, diced green peppers, green chili peppers, and crispy strips of tortilla in a tomato-based broth.
The OTB steak sandwich ($ 11.70), the French prime rib dip ($ 12.95), and the Philly cheese steak ($ ​​9.95) all sounded like variations on a theme. While each was described as a choice, it was the steak sandwich that generated the greatest buzz. Paper-thin slices of sirloin steak are piled high in a hoagie bun. It doesn't end there. Melted Swiss cheese, sautéed mushrooms and onions cover the meat.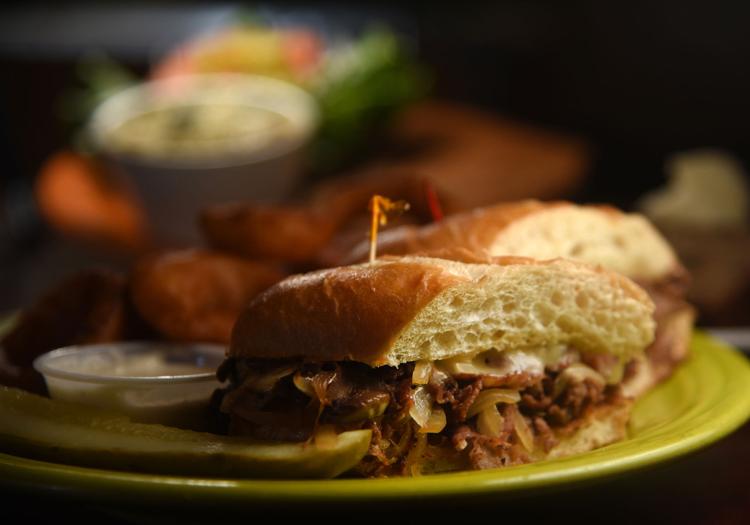 On the boulevard (located at: 2855 N. Murray Blvd.) Wednesday, November 13, 2019, "OTB Steak Sandwich with Onion Rings and Pork Fillet with Elephant Ear and Coleslaw". Photo: Jeff Kearney.

Jeff Kearney

The gold-crusted onion rings on the side were crispy with traces of the oil in which they had been fried.
Banana Bread ($ 3.25) is one of the homemade desserts and is not something I would normally order as I've made more than my fair share from overripe bananas over the years. However, there were three options: simple, with walnuts, or with blueberries. The bread is served with whipped cream and heated on the flat top, which Jess says is "pretty perfect". She was right. The addition of blueberries along with the toasted bread made this more than a home kitchen standard.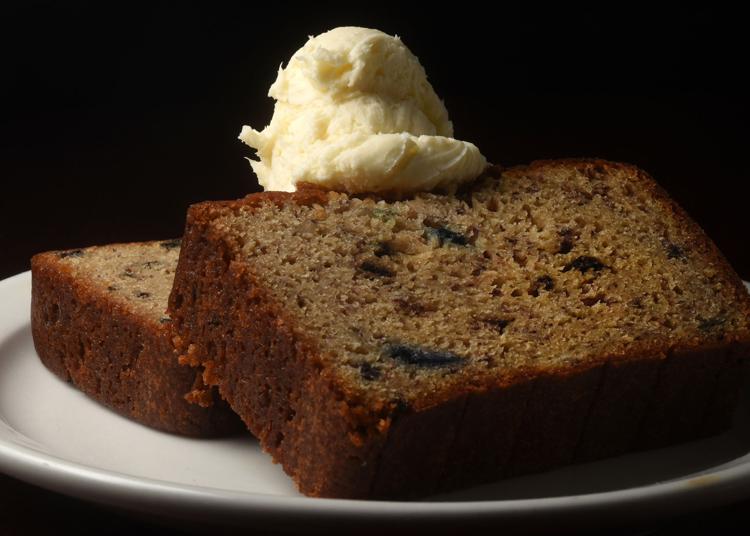 Located on Boulevard (located at: 2855 N. Murray Blvd.) "Blueberry Banana Bread" Wednesday November 13, 2019. Photo by Jeff Kearney.

Jeff Kearney

There are three options for the homemade cheesecake ($ 4.95): salted caramel on a pretzel crust and simple, with cherries or with hot fudge and almonds. This was a more difficult choice, but the cherry topping won. Our generous slice was creamy, smooth, and rich.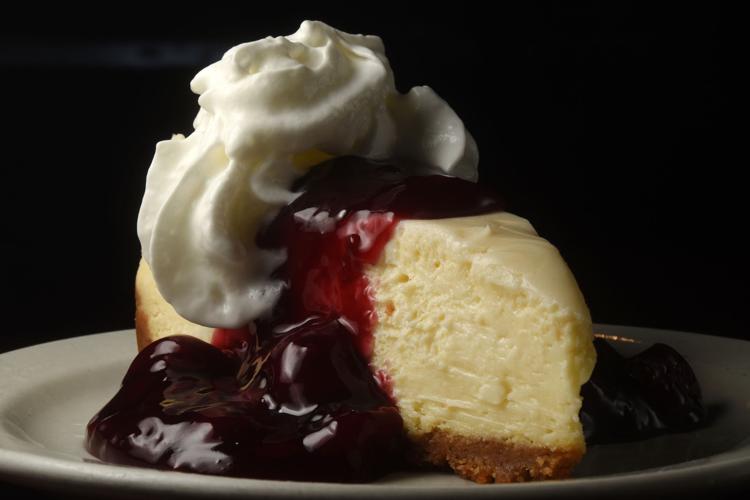 Cheesecake with cherries on On the Boulevard.

Jeff Kearney, especially for the paper


The evening specialties range from homemade spaghetti and meatballs on Tuesday to sirloin steak on Friday evening.
Yes OTB is a bar, but the service and quality of the food overshadow that label.
Restaurant: On the boulevard
Address: 2855 N. Murray Blvd.
Contact: 471-4424; on-the-boulevard.com
Restaurant character: Friendly neighborhood bar with exceptional food and service
Overall rating: 5 out of 5 forks
Eating: 5 out of 5 forks
Ambience: 5 out of 5 forks
Service: 5 out of 5 forks
Opening times: Monday and Tuesday from 9:30 am to 10:00 pm; Wednesday and Thursday 9:30 a.m. to 11:30 p.m. Friday and Saturday from 9:30 am to midnight; Sunday 9:30 a.m. to 10:30 p.m.
Mains: $ 7.95 to $ 11.95
Alcohol: yes
Credit cards: yes
Vegan options: yes
Outdoor dining: No.
Gluten-free options: Yes
Wi-Fi: yes
Facebook: Yes
What's online from November 26th?
• 6.3 out of 10 based on 22 votes on Foursquare
• 4.5 out of 5 stars based on 15 reviews on TripAdvisor
• 3.8 out of 5 ratings based on 20 votes on Zomato
• 4 out of 5 stars based on 109 reviews on Yelp
Excellent rating on January 18th from El Paso County Public Health.