Carlos Echeandia, owner of Carlos' Bistro at 1025 S. 21st St., has created a chic burger that he sells for $ 90. No, that's not a typo.
"It's the first time in history," he said. "It's a burger made by mixing meat from three cows – Japanese Kobe short rib, Japanese Wagyu beef, and Prime Black Angus beef. It's juicy and tasty. "
Carlos' Bistro sources its beef from Lombardi Brothers Meats in Denver.
"It took longer than planned for the meat to pass the inspection process," he said. "Since the meat comes from three different cows, every batch of meat had to pass the inspection."
Click here for more food and drink messages.
After getting his hands on the 8-ounce patties Echeandia worked on his magic to make a truly delicious hamburger. He asked La Baguette in Old Colorado to make a French baguette that didn't cook as long as the traditional bakery's breads. The result is a softer baguette. The bread is spread with Thousand Island dressing and ketchup. The patty, which is cooked to the doneness desired by the customer, is topped with slices of red onions and tomatoes, two pieces of thick, crispy bacon and microgreens. French fries round off the plate.
Not ready to throw nearly $ 100 on a burger? Echeandia offers the meaty creation on Thursdays for $ 45. (The burger is not on his early bird evening menu.) Details: 471-2905, carlosbistrocos.com.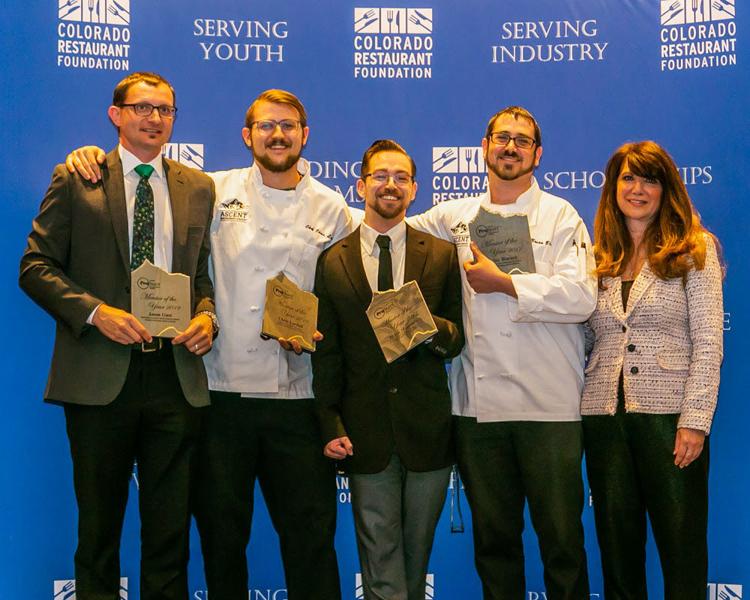 Colorado ProStart Mentor of the Year winners, from left: Jason Gust, President and Executive Chef, Ascent Restaurant Group; Chris Lerdall, Sous Chef at Tapateria; Dylan Montanio, head chef at Smorbrod; and Brian Blasnek, Head Chef at Pizzeria Rustica and Tapateria, with Mary Mino, President of the Colorado Restaurant Foundation and Director of Colorado ProStart.

Teresa Farney, the newspaper

Chefs make the difference
Jason Gust, President and Executive Chef of the Ascent Restaurant Group, and his culinary team have been named Colorado ProStart Mentors of the Year by the Colorado Restaurant Foundation.
"I was totally exhausted when I got the call that we were going to receive the award at a gala in Denver on May 2nd," he said.
Colorado ProStart is a restaurant / hotel management, culinary arts, and business administration curriculum for high school and college credit, scholarships, and paid work experience for undergraduate students.
For the best New York-style pizza, head to the popular Colorado Springs restaurant, Pikes Pick
Gust has hired eight ProStart students from Woodland Park High School to work in his restaurants – Pizzeria Rustica, Tapateria, and Smorbrod.
"We like that we can give teenagers a seat in a real professional kitchen to see if they enjoy the job," he said. "And an opportunity to compete and be inspired by the culinary field."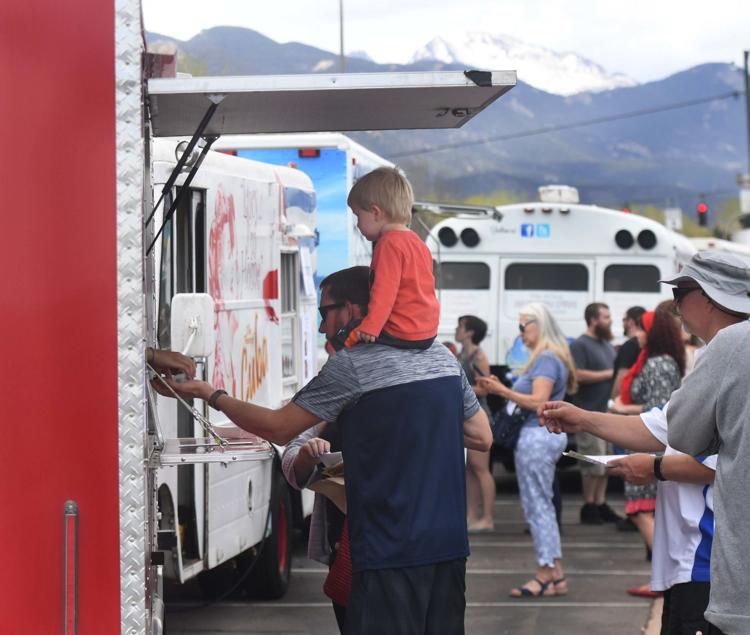 Daniel Tinger and his son Lucas Tinger get food at the 4th Annual Food Truck Competition at Broadmoor World Arena. The popular election winner was Chew-Chew Gastrotruck and the judge's election was Filipino Food Truck. (Photo by Jerilee Bennett, The Gazette)

JERILEE BENNETT THE GAZETTE

Food Truck News
• Food Truck Tuesdays have returned by October 29, 11am to 1.30pm on the west lawn of the Colorado Springs Pioneers Museum, 215 S. Tejon St. Live music and museum tours included. Details: 385-5990, cspm.org.
• The winners of the Food Truck Cook-Off held during the Pikes Peak Region Small Business Week were Black Forest Chew-Chew for the People's Choice and Filipino Food Truck for the Judge's Choice.
Dine on the train
The Royal Gorge Route Railroad's Wine Gining train runs from 6:30 p.m. to 9:30 p.m. on Saturdays. Tickets start at $ 199 for a five-course Colorado meal paired with wines from The Winery at Holy Cross Abbey. Reservations at royalgorgeroute.com.
Contact the author: 636-0271.